Chad Smith

Attorney at Law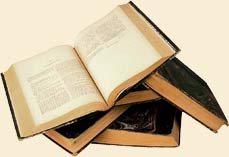 The Law Office of Chad Smith, located in Lubbock, Texas, assists in areas such as the planning and administration of wills, trusts, and estates; oil and gas law; business law and the creation of business organizations; commercial, civil, and complex litigation; and creditor collection for clients in Lubbock and throughout the state of Texas.
Chad Smith was born in Kermit, Texas in 1975, and he was raised in both the ranching and oil and gas business. After graduating from high school, Chad attended Texas Christian University where he graduated cum laude in 1997 with a Bachelor's degree in Business Administration and Accounting. Chad then attended law school at Texas Tech University and graduated cum laude in 2000. Chad is a member of the Lubbock County Bar Association and is admitted to practice in Federal Court in both the Northern and Western Districts of Texas.
Areas of Practice
Estate Planning, Trusts, and Estate Administration
Chad is experienced in drafting anything from a simple will to complex estate planning documents. Chad can assist you in preparing and drafting any necessary documents to ensure that your property passes to your designated heirs or beneficiaries. Most of the work performed in these areas is charged on a flat fee basis.
Oil and Gas
Chad can assist with negotiations, oil and gas leases, participation agreements, operating agreements, and any other documents concerning the production of oil and gas. Chad has also successfully helped clients recover damages resulting from oil and gas activities and contamination on their land.
Business Organizations and Business Law
Chad can assist in the drafting and creation of various business entities, including, among others, limited partnerships, limited liability companies, and corporations. Chad can also assist in maintaining the legal requirements for these entities and drafting the required documents for yearly meetings of the shareholders, board of directors, and/or members.
Commercial, Civil, and Complex Litigation
Chad is experienced in the prosecution and defense of all types of civil litigation. He has represented numerous clients with a wide variety of claims, causes of actions, and defenses. The only areas in which Chad does not practice are family law and criminal law.
Creditor Collections
Chad has helped a number of individuals and businesses in the collection of outstanding promissory notes, invoices, and other indebtedness.